About nova
Composite
Tooling
Nova Composites can recommend the most cost-effective tooling options depending on the surface finish and number of parts required.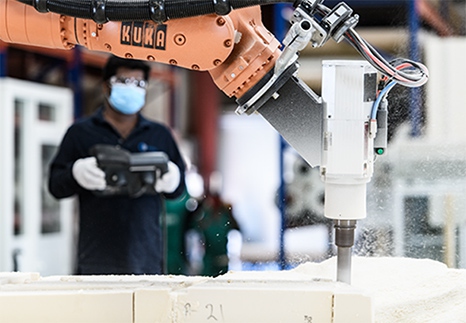 Using a wide range of composite mould making materials and a versatile rail-mounted KUKA robot, Nova can CNC machine highly accurate plugs and moulds for composite structures and components.
With an operating envelope of 15m x 4m the robotic machining cell can produce large format tooling, with Nova also able to design modular tooling sections if even bigger moulds are required.